A zero-waste approach. Prepare your own precious flavore-giving shellfish stock.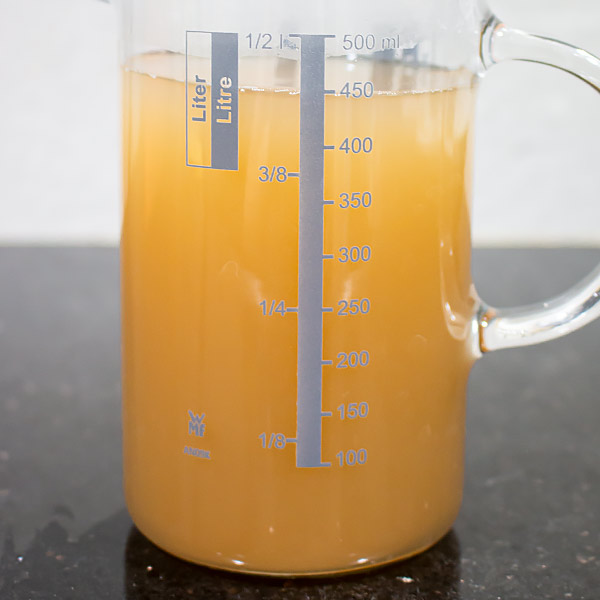 Lobster stock can be prepared at home from scratch and it's in fact a good zero waste practice if you are boiling a lobster anyway.
This is a basic plainly flavored seafood stock.
Global Food Recipes
with Spices and Herbs
Free E-Book available for a limited time. Grab yours now and get instantly inspired!
Jump to:
📕 What is lobster stock?
Lobster stock is prepared from lobster shells. The shells are infused in the boiling water over a slow simmering flame.
Once you have boiled a lobster, you get to take the meat out and what's left are the shells. That's the head, body, and tail.
Lobster meat can be added too but there is no need for it because the shells add enough flavor to the stock. Besides lobster meat is best eaten, without having been used to infuse a stock.
So the best part of this is the fact that the shells are used in a sustainable way in your kitchen. They are not just thrown out but instead used to create a flavorful stock!
This seafood stock recipe is prepared without wine and you just need lobster shells.
🔪 How to make it?
Here is a quick overview of how to make your own stock from lobster shells. The full recipe is located further below in the recipe card.
You can use a regular cold water lobster (the one with the claws) or a warm water lobster (as I did in the video and pictures).
Step 1
Place lobster shells in a cooking pot and cover with water.
Step 2
Simmer for about an hour or so.
Step 3
Strain your stock to separate from the shells with a cheesecloth.
🍱 Storing
The seafood stock can be stored in your fridge for months. However, I recommend using it up within a few weeks.
A better idea is to prepare batches and store them in your freezer. The stock will be good for at least a year in your freezer.
You can keep the stock in jars, containers with a lid or freeze it in an ice tray for small batches, which can then be placed into zip lock bags.
🥣 Uses
Lobster stock can be used in many different recipes as a base.
The idea is to enrich another dish with the stock.
Here are some recipe ideas to use up your homemade seafood stock:
Lobster Bisque - A classic seafood "soup" and this stock is a main ingredient
Other soups and chowders
Risotto - Mainly seafood risotto but can be used in a mushroom risotto as an aternative to wine.
Seafood Pasta Sauce - wherever it calls for a stock or broth or wine, as in the salmon white wine pasta recipe OR seafood Mac and Cheese
Paella - A spanish seafood rice dish
Sauce Base - add some of the stock to a bechamel sauce and reduce the quantity of milk to turn it into a seafood velouté sauce.
💭 FAQs
Why is it called stock and not broth?
Both are used interchangeably in modern language but these are actually different terms. A stock is made from bones or shells, a broth is made with vegetables or meat/seafood.
Which body shells parts can I use to make stock?
You can use all the shells if you want. The head, body, tail, legs, and antenna.
Why is my lobster stock green?
You might have added some lobster tomalley to your shells. It's an inner organ of your lobster and it's considered a delicacy in some places. Try to not add it to your shells to make a clear stock.
How to clarify my stock?
Strain your stock through a cheesecloth. You can use a fine-mesh skimmer spoon additionally. If it's cloudy it's fine too, you can use it that way but if you want to clarify it further, there is another method to clarify with an egg white.
Global Food Recipes
with Spices and Herbs
Free E-Book available for a limited time. Grab yours now and get instantly inspired!
📖 Recipe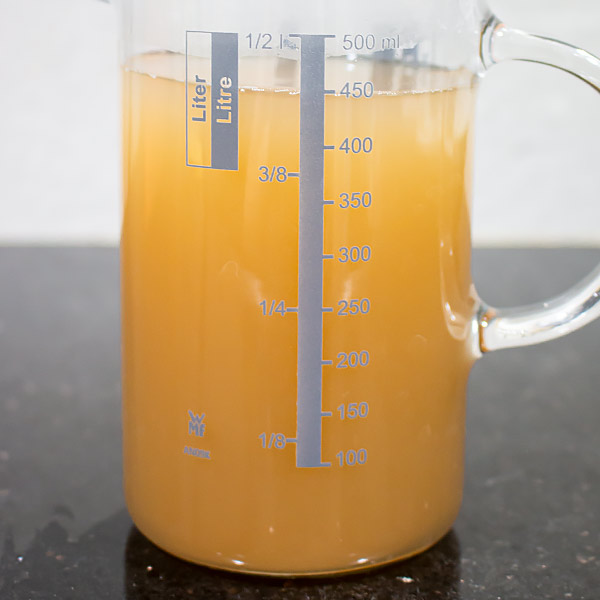 Lobster Stock Recipe
A zero-waste approach. Prepare your own precious flavore-giving shellfish stock.
Print
Pin
Rate
Instructions
Place lobster shells into your cooking pot and over with water.

Lobster Shells from one whole cooked Lobster,

5 cups Water

Take to the heat and simmer for about 1 hour covered over a low to medium flame.

Prepare a bowl with a large strainer and a cheesecloth placed over the strainer to fit in.

Pour the stock into the cheesecloth and collect the stock on the other side in the bowl. Discard lobster shells.

Use lobster stock in your food or prepare batches to refrigerate or freeze.
Equipment
Fine Mesh Strainer with a Cheesecloth
Nutrition
Nutrition Facts
Lobster Stock Recipe
Amount Per Serving
Calories 2
Calories from Fat 9
% Daily Value*
Fat 1g2%
Cholesterol 4mg1%
Sodium 14mg1%
Potassium 6mg0%
Protein 1g2%
Vitamin A 1IU0%
Calcium 4mg0%
Iron 1mg6%
* Percent Daily Values are based on a 2000 calorie diet.