7 fun and spooky Halloween Mocktails made truly for adults.
Go all alcohol-free this Halloween with a selection of healthier fruit-based and club soda mocktails.
Jump to:
We do love a good spiked cocktail such as a large punch bowl and other alcoholic drink ideas, but every so often it's nice to have an option to pick a non-alcoholic Halloween drink at a party.
Besides, Halloween mocktail recipes are not all just kid favored beverages, but in fact also a great way to just enjoy a good time with non-alcoholic drinks for adults.
I have compiled these 7 creative Halloween mocktail ideas that are truly alcohol-free. Some are healthier, others are convenient to put together.
You can get to the complete recipe by clicking on the title or on the recipe button.
You might appreciate my collection of creepy Halloween food ideas for adults.
Coco Loco Brian Juice (Halloween Special)
The crazy coconut had it coming this Halloween! Inspired by serial killers, the fruity juice shall replace the brain. Get creative with this quirky drink.
Get the Recipe
Shimmering Halloween Apple Cider Punch
Combining the sweetness of apple, blackberry, brown sugar, and ginger ale, along with warm spices, shimmer dust, and black food coloring, this exciting punch recipe will appeal to all your Halloween party guests.
Get the Recipe
Candy Corn Punch: tropical creamsicle with layers of mango and orange
A Candy Corn Punch is a highlight at every Halloween party! It's fully non-alcoholic and a bright, fun drink to add some pop to your get-together.
Get the Recipe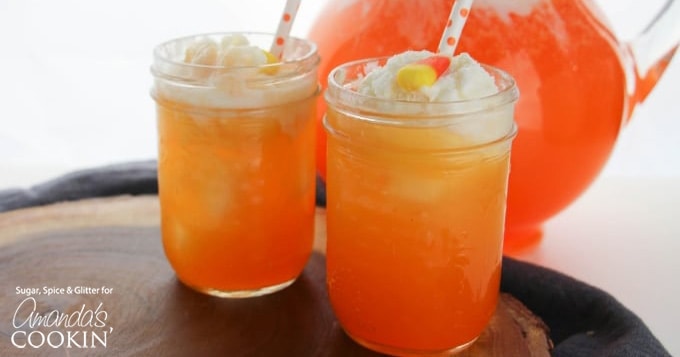 Dragon Egg Soup | Spooky Halloween Punch Recipe
Dragon Egg Soup, starring cactus pear, rambutan and longans, is the perfect spooky Halloween punch for your party. Use non-alcoholic apple cider in this recipe.
Get the Recipe
Purple People Eater Halloween Punch (Non-Alcoholic)
Purple mocktails are totally in and this purple people eater will take over the hearts of your party folks this Halloween.
Get the Recipe
Halloween Eyeball Punch
A wonderful combination of fruity flavours and ginger ale come together to make this Halloween eyeball punch. The eyeballs are made with longan fruits and blueberries, and then you can have fun adding plastic spiders and so on for the ultimate happy Halloween treat!
Get the Recipe
Hocus Pocus Punch
Hocus pocus punch is an easy 3 ingredient Halloween punch inspired by the movie from the 90s. Nostalgic Halloween memories guaranteed!
Get the Recipe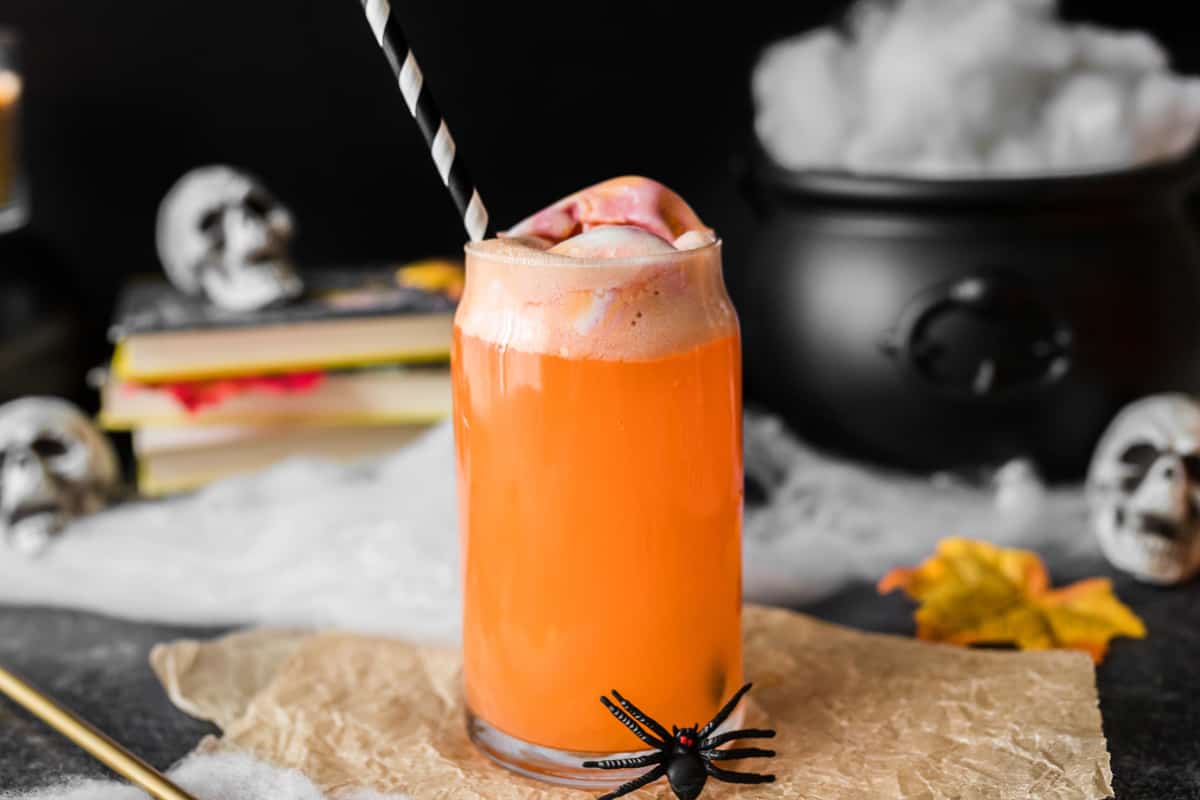 More Halloween Recipes