Infused Waters are not only healthy but super tasty and sugar-free!
Did you know that you can prepare your own flavored infused waters easily at home?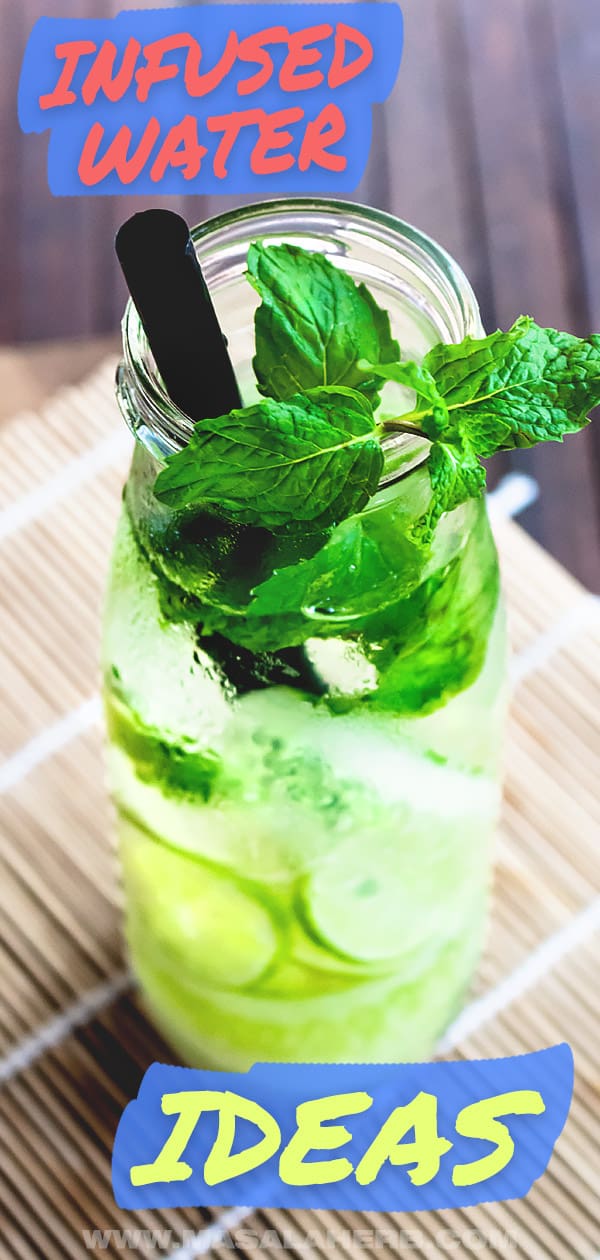 Jump to:
What are infused waters?
Infused waters are mostly fruits or other fresh ingredients like cucumber, herbs, and blossoms left to infuse in water.
That way the water takes on the flavor of the ingredients.
Infused waters are also known as detox waters or spa waters and they help you to stay hydrated.
These flavored waters are healthy, low calory beverages and I love them because they are not sweet yet super refreshing!
The hint of a fruity or herbal flavor comes through in the water which is a great way to motivate you to drink more water all year round.
Equipment
I'm a huge fan of infused waters and have been making them for myself since I learned about it from a friend years ago.
Before that, I would buy infused waters but the homemade detox fruit waters taste so much better!
You can prepare homemade infused waters to enjoy at home or to take on the go for work or school.
Equipment for at home
When I'm alone, I tend to use simple milk bottle glass because you can close them with a lid to keep in the fridge to infuse.
When I have family or friends coming over, I prepare an infusion pitcher.
A regular glass pitcher can do the trick too but those specialized infusion pitchers come handy because the ingredients are placed into the center, separated from the water.
It's less messy this way.
Equipment to go
I absolutely love these bottle infusers!
They can be easily filled up with fruits and other ingredients to infuse your water.
That way you can take your own healthier infused water to your workplace, to your gym work out or to school.
The bottles are sturdy and BPA-free (no toxic plastic!) and come with an insulated slave to keep your infused water longer cooled.
How to make it?
Preparing infused waters with fruits, herbs, etc are super easy and fun too.
Pick your flavor from the ideas below and follow the steps.
Step 1
Rinse your ingredients and cut them into small pieces so that they can fit into a pitcher, bottle or similar.
Step 2
Place your fresh ingredients into your container with fresh water.
Leave to infuse for some hours.
Step 3
Enjoy your infused water cold with ice cubes.
Storing
I keep my flavored water for up to 24 hours with the ingredients together.
You can strain the infused water from the ingredients, discard the fruit pieces, etc and store the detox water in a bottle or similar so that it lasts longer.
I advise enjoying your fruit infused water within 48 hours, as long as it was stored in a cool and dry place such as a fridge.
If it was out in the sun and the water has turned warm discard because it won't taste good anymore.
The best way to enjoy fruit-infused waters is cooled with ice.
Infused Water Ideas
I love to switch up things and enjoy DIY infused waters with the seasons.
Here are some infused water flavor ideas, which you can easily recreate at home.
I will keep this collection updated by adding new suggestions if I find cool recipes worth sharing!
So, SAVE this post for later to not miss new ideas!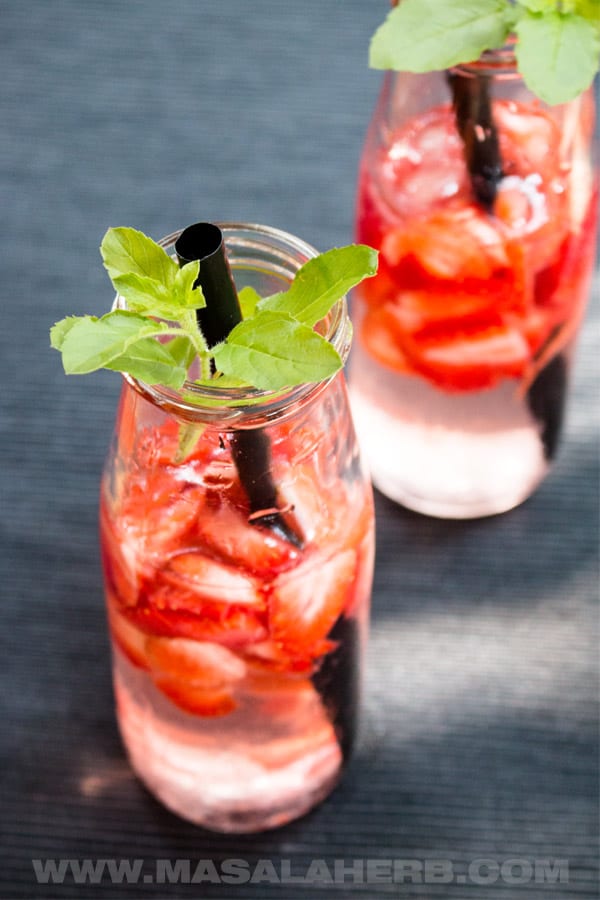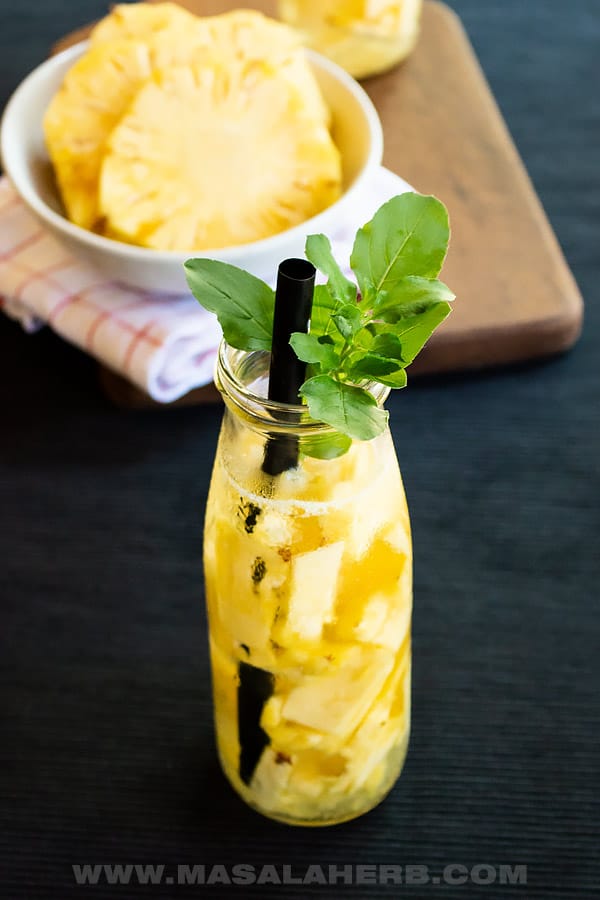 Dear Reader, what infused water flavor are you trying next?
Please feel free to share your thoughts and ideas with us in the comment section further below!
So you love SPICES and HERBS?
GET 5 FREE SEASONING LESSONS
Type in your email address below.
Including free access to the
Seasoning Members only Club!