More then a year ago I had introduced you to Mushroom Duxelles, a mixture of finely chopped Mushrooms shallots and herbs.
Back then I had shared my stuffed Tomatoes a la Duxelles at Cafe Terra blog, so a recipe was never shared here at Masala Herb.
Mushroom Duxelles is usually used for stuffing's and the most known dish stuffed with Duxelles is Beef Wellington.
You might have come across a Duxelles preparation before in Restaurants since it appears in sauces and in pastries.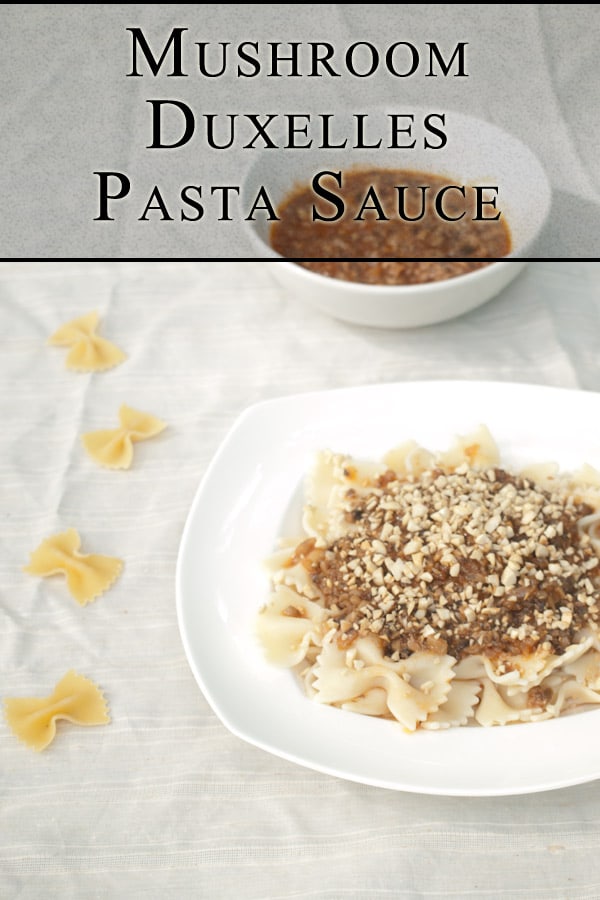 Global Food Recipes
with Spices and Herbs
Free E-Book available for a limited time. Grab yours now and get instantly inspired!
Jump to:
Different type of mushrooms can be used for the mixture, of course only edible ones, so instead of the common button mushroom you could play around with chanterelle mushrooms or certain types of wild forest mushrooms.
The technique is simple and easy to recreate, all that with minimum ingredients involved, which on top of that provides a satisfying taste result for your senses.
Therefore, I frequently end up cooking something a la Duxelles because the ingredients required are usually almost always available even in hot tropical India.
Only Parsley can be scarce in he market at times and that exactly was the case a few months ago when I noticed while preparing a pasta sauce duxelles that I was out of Parsley.
Yes, this happens and in the hurry another option or "substitute" has to be found.
Guess what, I found a great solution that even gives a texture to the whole Duxelles Sauce and which was quite satisfying and interesting at the same time!
So, I left out the Parsley and just sautéed the finely chopped mushrooms and shallots until all liquids had evaporated, seasoned, then deglazed the mixture with white wine, continued pouring in some veg stock and tomato puree, cooked the fine mixture a bit more, so to top my precooked pasta with the sauce.
The new ingredient was added as a garnish, namely toasted chopped Cashew nuts.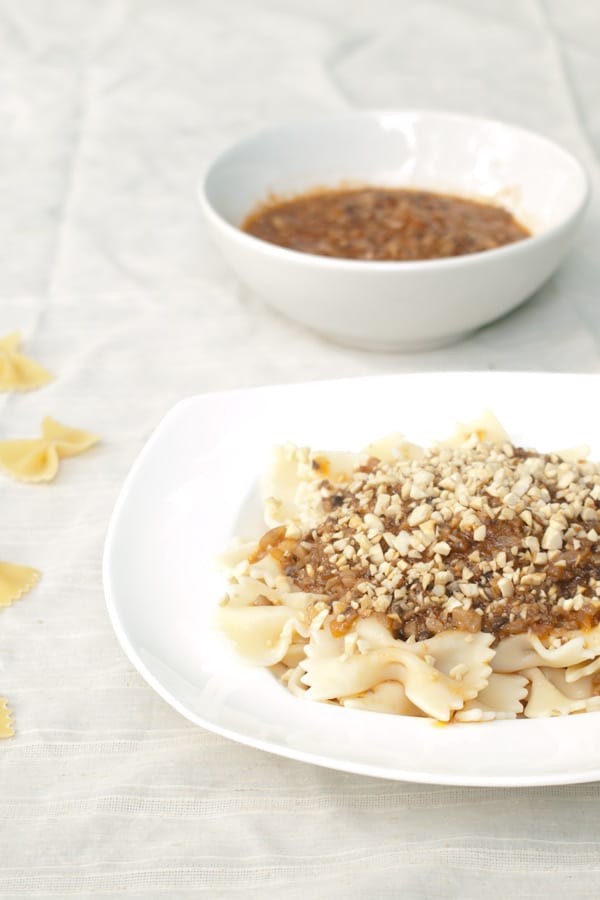 We are in a Cashew Nut Country, so quality nuts are common here.
Do you remember my Cashew nut and fruit post a few months ago?
Back then I showed you how to roast the nuts the traditional Goan local way.
Today we won't use that method since I used deshelled Cashew nuts, precisely the once you can easily buy in your grocery shop.
That should simplify and fast track the making of the mushroom duxelles pasta sauce.
The Sauce is nothing without the chopped toasted cashew nut topping, so don't forget adding the nuts at the end before serving.
You will enjoy the recipe mostly as a weeknight dinner idea and it's quick preparation will save you a good amount of time whenever you are in a hurry.
Finally, I managed to set up and solve the whole email subscription story for the Masala Herb Newsletter (yay!).
Now i really hope it will send out mails again and sorry once more for the inconvenience caused my dear readers.
As a little thank you for letting me know, and because I am feeling guilty for the trouble it caused, I designed and made the subscription more user friendly.
Now it looks all sexy and fresh.
Global Food Recipes
with Spices and Herbs
Free E-Book available for a limited time. Grab yours now and get instantly inspired!
📖 Recipe
Instructions
Rinse your mushrooms and chop them very fine. Chop your shallot fine too. Add 2 Tablespoons of Butter to a pot and heat up. Add in the chopped mushroom, shallot, salt, pepper and grated nutmeg and cook on medium to lower heat until all the liquids have evaporated. Stir frequently.

Once all the liquids have disappeared, deglaze with the white wine.

Let it cook again for a few minutes until nearly all wine has evaporated and then pour in the Veg stock and Tomato Paste. Stir and let it cook for a few more minutes.

Chop your Cashew nuts and quickly toast them dry in a pan by stirring frequently. They are ready when you get a nutty warm aroma and when they change a bit to a golden shade.

Serve the Sauce on top of Pasta and finish with the toasted and crisp chopped cashew nuts.
Notes
adapted from Larousse Gastronomique