Soft and fluffy cranberry muffins. Best enjoyed still warm fresh from the oven!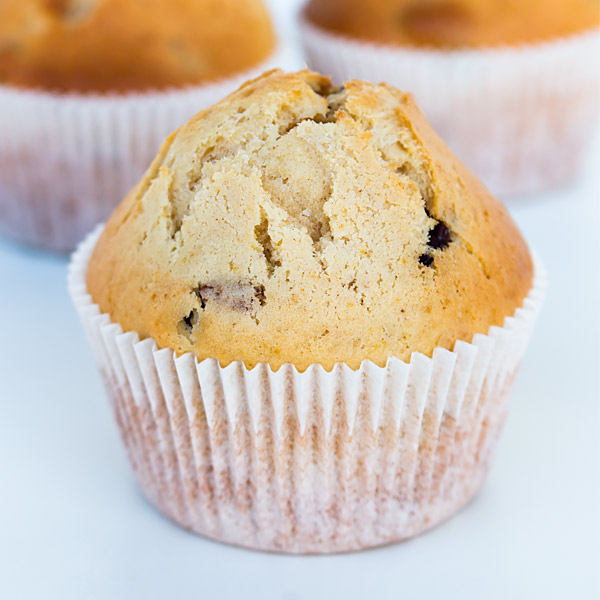 Nothing beats homemade, soft, and still warm baked cranberry muffins for breakfast!
This recipe is simple and oh so good! The muffins are not too sweet, just perfect!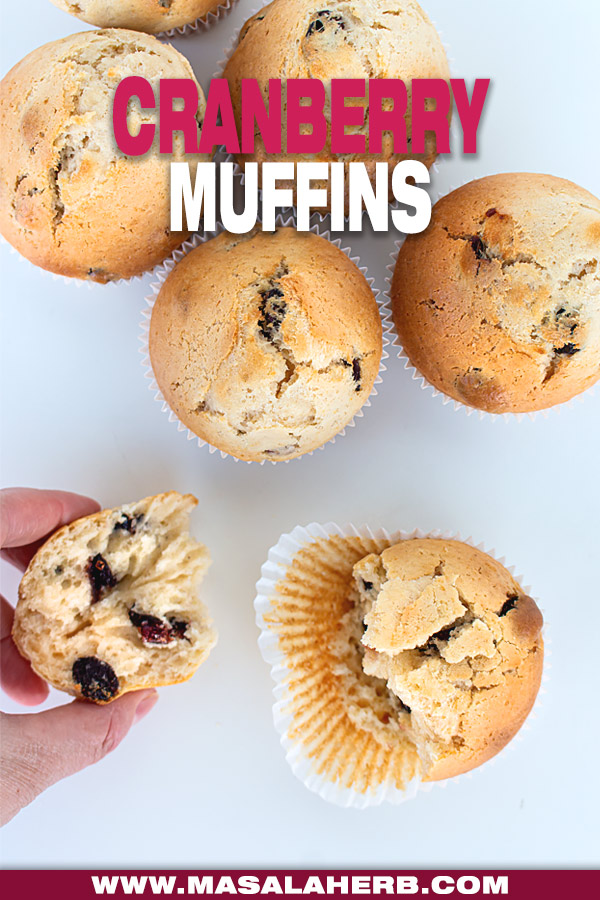 Global Food Recipes
with Spices and Herbs
Free E-Book available for a limited time. Grab yours now and get instantly inspired!
Jump to:
🥣 Ingredients
Here is a quick overview of what you will need. The full recipe with US and metric measurements is located further below in the recipe card.
all-purpose-flour
sugar - granulated sugar or powdered sugar (aka confectioners/icing sugar)
salt
baking powder - not baking soda!
egg
oil - vegetable or sunflower or canola or coconut oil
milk
cranberries dried
cinnamon ground (optional) - adds holiday flavors
vanilla extract (optional) - you can use vanilla bean paste too
🔪 How to make it?
The process is fairly simple, here are the steps in a nutshell. All the details are in the recipe card at the end of this post.
Step 1
Combine the dry ingredients first. The flour, sugar, salt, baking powder, and cinnamon.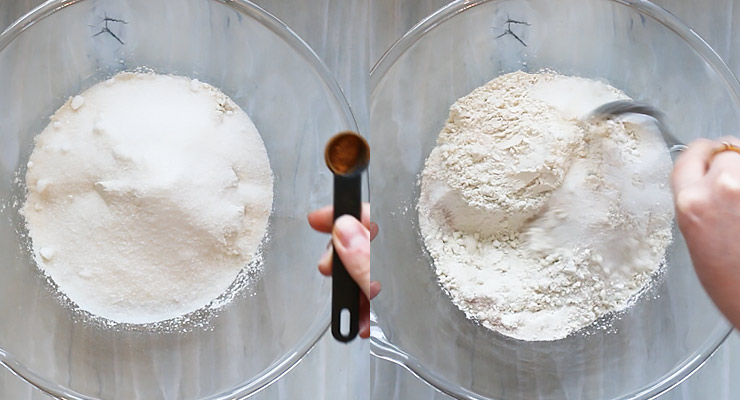 Step 2
Make a well in the center and add the remaining ingredients. The egg, milk, oil, and vanilla extract. Mix it all well.
Stir in dried cranberries and combine the batter well.
Step 3
Place the muffin cup liners into the pan cups and pour the batter in but keep some space at the top so that they don't overspill during the baking process.
Bake golden brown at 350 F/ 180 C for about 20 mins.
🍱 Serving + Storing
These muffins are great for breakfast, especially during the winter holiday months.
You can easily take them with you to work or school too.
Muffins are, of course, best when they are still warm, right out of the oven.
Yet, if you need to store them, keep them in a parchment-lined out airtight container. Place another parchment paper over your muffins and keep a few pieces of apple peel over that.
The apple peel prevents the muffins from drying out in a cold and humid climate. This step may not be necessary for a hot humid climate.
💭 FAQs
What's the muffin cup tin and liner size?
For 6 Muffins you will need a 2 inch sized 6 cup muffin pan and cupcake liners. Bottom: 2 inches/ 5cm, Top: 2.5 inches/ 6cm, Height: 1.25 inches/ 3cm. The muffin pans with removal bottoms are great. You can also use US standard-sized muffin pans, with a 2.9-inch diameter cup size.
Can I make orange cranberry muffins?
Yes, add orange extract or orange zest to your muffins! Add the flavoring with the milk, egg, and oil, and just mix it into the muffin pastry. Another idea is to add candied orange pieces, which makes for a lovely change too.
Can I use lingonberries instead of cranberries?
Yes, you can use dried lingonberries too in this recipe because both berries are very similar in taste and texture.
Can I substitute dried cranberries for frozen?
Yes, you can use frozen cranberries too. Don't thaw them but make sure that they are not stuck to each other, the frozen cranberries should be apart. Just stir the frozen berries into the mass as you would with the dried ones.
Sweetened or unsweetened cranberries?
I use unsweetened cranberries because a muffin shouldn't be too sweet. You can use sweetened cranberries if you prefer it that way. Know that this muffin recipe is not overly sweet.
Should dried cranberries be soaked before baking?
I just skip that step because when I'm baking muffins, I'm in a hurry. One can argue that this step can be done the night before, but baking muffins is done on a whim. You may choose to soak your cranberries a few hours before you use them in your muffins. The rehydrated berries will add a certain moistness to the muffins.
Global Food Recipes
with Spices and Herbs
Free E-Book available for a limited time. Grab yours now and get instantly inspired!
📖 Recipe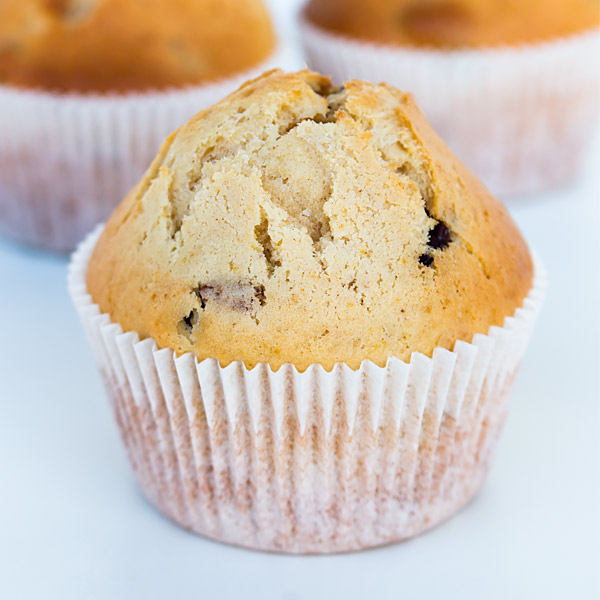 Cranberry Muffins Recipe
Soft and fluffy cranberry muffins. Best enjoyed still warm fresh from the oven!
Print
Pin
Rate
Instructions
Preheat oven to 350 Fahrenheit/ 180 Celsius.

In a large mixing bowl add the dry ingredients. The flour, baking powder, sugar, salt and ground cinnamon.

1⅓ cup All-purpose Flour,

2 Teaspoon Baking Powder,

½ cup Sugar,

pinch Salt,

¼ Teaspoon Cinnamon Ground

Combine it all very well.

Make a well in the center and break in egg.

Pour in the oil, drop in the vanilla extract and add some of the milk.

¼ cup Oil,

few drops Vanilla Extract,

½ cup Milk

Whisk the ingredients together and pour in the remaining milk, while you keep on whisking. Your batter should be well combined and smooth.

Stir in cranberries. Fold the berries into the batter.

Prepare a muffin pan with cupcake paper cups.

Fill each cup with the batter. Keep some space on top so that the cupcake won't overspill during the baking process.

Bake golden for about 20 minutes at 350 Fahrenheit/ 180 Celsius (I use 2-inch diameter cups). If you use US standard cups, bake for 15-20 minutes.

Take out from the oven and let cool. Enjoy your muffins still warm.
Notes
You have the option to flavor your cranberry muffins with vanilla and cinnamon. It just tastes better with the flavoring.
The vanilla extract can be substituted with vanilla sugar or vanilla bean paste. Vanilla sugar is always used in addition to the normal sugar quantity. It's a small packet by Dr. Oetker (yep the brand is called like that) but you can use homemade vanilla sugar too.
I use 2-inch bottom diameter muffin pan cups, and those are smaller than the US standard sizes, which are 2.9 inches. The 2-inch ones are common in the whole world but not so in the US. You do get them in the US! I find the US standard-sized cups too big but you can still use those to make the muffins. Either fill the cups less or fill only 5 cups with batter. Either way, watch the baking time because the less you fill your cups with batter the faster they will bake through.
Equipment
2 inch sized 6 cup muffin pan or 2.9 inch US standard size *see Notes

same sized muffin paper cups
Nutrition
Nutrition Facts
Cranberry Muffins Recipe
Amount Per Serving
Calories 335
Calories from Fat 99
% Daily Value*
Fat 11g17%
Cholesterol 29mg10%
Sodium 22mg1%
Potassium 210mg6%
Carbohydrates 56g19%
Protein 4g8%
Vitamin A 73IU1%
Vitamin C 1mg1%
Calcium 92mg9%
Iron 2mg11%
* Percent Daily Values are based on a 2000 calorie diet.