Sadly Basilico closed down in 2021. I'm keeping this up in memory of all the good times that we had there. Thank you, Susanna and Selwyn!
Susanna shared her Passatelli recipe lately. So maybe we can have a tiny bit of Basilico at home.
You know the days when you crave for authentic Italian food, the anti Pasti surprises, the delightful thin crust pizzas, the satisfying pastas a la mama.... An evening of dreaming or escaping into a culture full of vitality and warmth.
Food which comes from the soul and made with love, the one and only Italian spirit!
Italian Restaurants are present all over the world, everybody enjoys the food some would even say its their favorite food culture.
Nowadays who could imagine a world without it!
We indulge it, long for it and loose ourselves in it, it is the ultimate addiction ( yes I confess I am addicted to pizzas).
We are lucky enough in Goa to get all that in one place and I try to satisfy my huge obsession as often as possible, enjoying some quality time in the one and only Restaurant Basilico.
Those of you who know Goa, know too that there is a huge choice of restaurants on the coastal belt.
Lots in my opinion don't come up the standard and only some few are exceptional, exactly what I expect and want when I am dining out.
I have seen restaurants going and coming like nowhere else in the world.
Sometimes I was shocked to hear one of the better ones had to close.
They deserved recognition and they could have developed so well over time!
Lucky for us all here, Basilico Italian Restaurant has survived the tempers of time, the huge concurrence in the area and has proved fantastic taste all in all.
Its the go to place for the locals, foreigners and domestic tourists alike.
The Restaurant is run by the brilliant Italian Suzanna and her Goan husband Selwyn.
They met each other many years ago in Goas golden age and live since ever here.
The idea of founding an Italian restaurant came at a time when there was no way you could find original Italian flavors in the surrounding.
Basilico opened its gates in the 90s and has been attracting food lovers from all over the world ever since.
Basilico is located in North Goa, precisely in the village Anjuna near the beach.
Already when you arrive you will notice that it is situated in a friendly neighborhood with lots of nature around and when entering you will be mesmerized by the charming environment.
A little stone path will lead you into the heart of the premises.
Passing the pizza oven into the happening you will be greeted by the friendly stuff and guided to a table of your liking in the garden.
I love garden restaurants for the comforting atmosphere a customer receives.
Rain in Goa is only falling between June and October, the rest of the year is dry, so the fear of sudden rain is never there.
The restaurant is decorated in the Italian colors green, white and red.
You will notice the plants have taken up the same colors theme, everything is in tune and everything is in perfect order.
The place itself has barely changed, except some more sitting arrangement were added over time, which is the reason why some customers have been coming for ages.
My sister that day happily concluded that Basilico must be indeed a great Italian restaurant because of the numerous Italians chatting on the neighboring tables.
When you open the menu you will see the dishes are written in Italian with a small English description underneath.
You will find Antipasti dishes such as sauteed clams and marinated Sardines.
Insalate such as Caprese di bufalo and verde con rucola with champignions and crostini.
For pasta lovers you will discover Ravioli and Tagliatelle choices.
The pizza section will make your heart skip a beat with Calzone and many different Pizza topping choices.
All this with a good wine choice such as Grover la Reserve or Caberne Shiraz and for the grand finale a home made Tiramisu or a dream of a Creme brûlée.
There is for everyone's taste something to experience!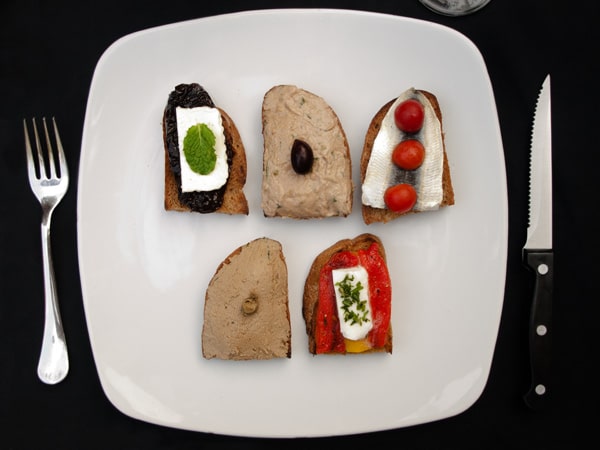 The Quality of the ingredients is exceptional.
I myself am wondering where they bring real mozzarella cheese from.
Some ingredients are difficult to obtain in Goa but Basilico manages it in perfection by providing dish choices which aren't available anywhere else, keeping in mind to always serve the best from the best ingredients.
No other Restaurant in the surrounding would bother to give such a service and show such dedication to the food culture.
And all this, for a reasonable amount!
The price range is between 100 - 250 INR which come to around 1- 4 Euro or 2-5 USD.
In Italy the same dishes would cost you double if not triple.
Of course this is India where one can easily live with 1 Euro a day but considering the dishes choices the all in all, I find Basilico providing a fair value to their customers.
I noticed too that the staff is well trained and educated, speaking fluently English.
The waiters are attentive, polite, friendly, helpful and quite quick.
You order and you get your food plate after 20 minutes without delay.
The food flavors will amaze you and you ll discover that the cooks are excellent in their Art.
Yes every single Creme brûlée I have eaten there had a gorgeous caramel crust and when you break it, it would make a satisfying crack sound,... ahhh its divine!
This is a sign that the cooks harbor great skills and a sense of preparing food.
Again, this is thanks to the vision of the owners and their know how they have developed over the years running Basilico successfully.
They know what customers are looking for and what they desire and they are going to continues to please us foodies in the years to come, that shall be assured!
Basilico is open every evening, except Thursdays, from 7 - 11 pm.
There is plenty of parking space out side the restaurant, you can take away too and call for reservation in advance @ +91 9822599130.
Global Food Recipes
with Spices and Herbs
Free E-Book available for a limited time. Grab yours now and get instantly inspired!