In the last years I have changed from prepacked tea bags to home made teas.
The reason for the change is the simple and logical fact, that home made teas can only be healthier, since I know what is in my tea.
The herbs and spices are mostly growing in our Gardens, and lucky as I am, we got one in Europe and one in Goa, India.
Yet, my knowledge all around medicinal garden herbs in Europe is of course much bigger, compared to what I know and what I am still learning about the ingredients in India.
I believe India can show off with a bigger amount of mysterious healing herbs and spices, since that country is famous alone for the exceptional Ayurvedic medicine wisdom.
But, as a foreigner I try to approach this knowledge with care, so I learn bit by bit about the vast natural treasures in this country.
That's why when I work with herbal tea leaves and blossoms, I stick to what I know well enough.
One of our absolutely favorite teas for the body and soul is the "Sleepy Tea" cooked with Orange Blossoms and Chamomile.
You might have heard of Orange Blossoms before and maybe you might remember the strong aroma associated with the blossoms.
I am addicted to the flavor and smell, in fact its one of my favorite flower essences.
Orange Blossoms are commonly used in the perfume industry as well.
Something many people don't know, is that the flower is widely known to have relaxing properties.
When prepared as a tea, it benefits your health in several ways.
First of all it relaxes your nerves, meaning it treats anxiety,  then too it helps your insomnia problem, it promotes your appetite and it helps against stomach indigestion and upsets.
All those aspects should aid stressed out humans, so to say most of us.
Especially man will see the value of a hot cup of Orange blossoms, since many man tend to have digestion and sleeping problems at nights.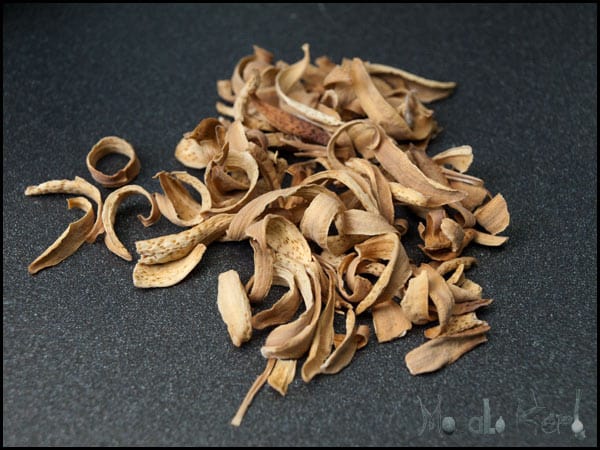 The small chamomile flower is another one that takes care of similar health problems, just as mentioned above.
In central Europe the fresh or dried tiny flowers are extensively used for home made teas.
Every single house will have some growing in their gardens or will have some flowers stored in a dried form.
My grandmother always had some growing wild around the farm house.
She would pick the fresh flowers and boil them for little while to extract the healing properties.
Of course the same can be done with the dried variation.
Usually I am the lazy type of person, that's why I used to buy the ready made tea bags in my local store.
In India tea bags are rather rare, so for some time I was forced to go for the loose tea leaves and spices.
Fortunately, I got one of those ball infusers, where you add the desired loose tea leaves, blossoms or spices in it, close it and keep it in the cup  to make some flavorful brew.
Those balls come pretty handy, not only for teas but even while cooking sauces and soups.
After a while I started to get different type of dried tea ingredients, besides the fresh ones that were already growing in our garden.
There are uncountable different tea ingredient types, so you might want to check out other health benefiting teas.
For sure I ll be posting some more useful variations in the future to come, just as I had posted previously the Detox Herbal tea, the Moroccan tea, the Ginger Lemon Honey tea and the Masala Chai.
Today, I got two teas for you.
One is the stand alone Orange blossom tea, the other a combination of Chamomile and Orange blossom.
I know some people, like my mum, who don't enjoy Chamomile that much.
So for her in the evening I would brew  the Orange Blossom Tea.
Me and my husband enjoy both types, especially right after dinner when we sit for some time and relax and share our day with each other.
You don't' need to feel unsure, if you should dare making your own tea with organic herbs.
The orange flower blossoms and the Chamomile flowers are considered very safe and they contain small amounts of sedatives.
Still if you are not sure, and I advice that if you are going through any kind of health conditions, you can always consult your apothecary or your doctor.
Apropos, you can buy dried tea ingredients in most of the pharmacies in Europe, what concerns the rest of the world, I am not sure.
In Europe it is common that you can still buy hand made creams, lotions and the such in pharmacies.
My sister is an apothecary, so their job is to pack health benefiting tea mixtures and to prepare healing creams etc every day. 
This tradition remained over the commercialization and many locals take advantage of the organic products.
Dear reader,…
How do you like your tea? Do you use store bought teas or do you prefer loose ingredients?
---
Sleepy Tea – Orange Blossom
Ingredients
Per Cup 2 Tsp of dried Orange Flower Blossoms
Sugar - optional
Instructions
Either boil the blossoms for a couple of minutes in water and strain before drinking or add the blossoms into the infusion tea ball and keep in the cup with hot water for about 10 minutes, then remove the blossoms from the cup and enjoy hot.
[img src="
Sleepy Tea – Orange Blossom & Chamomile
Ingredients
Per cup, each 1 Tsp of dried Orange blossoms and Chamomile flowers.
Sugar - optional
Instructions
Either boil the orange blossoms and chamomile flowers for a couple of minutes in water and strain before drinking or add the flowers into the infusion tea ball and keep in the cup with hot water for about 10 minutes, then remove them from the cup and enjoy your tea hot.