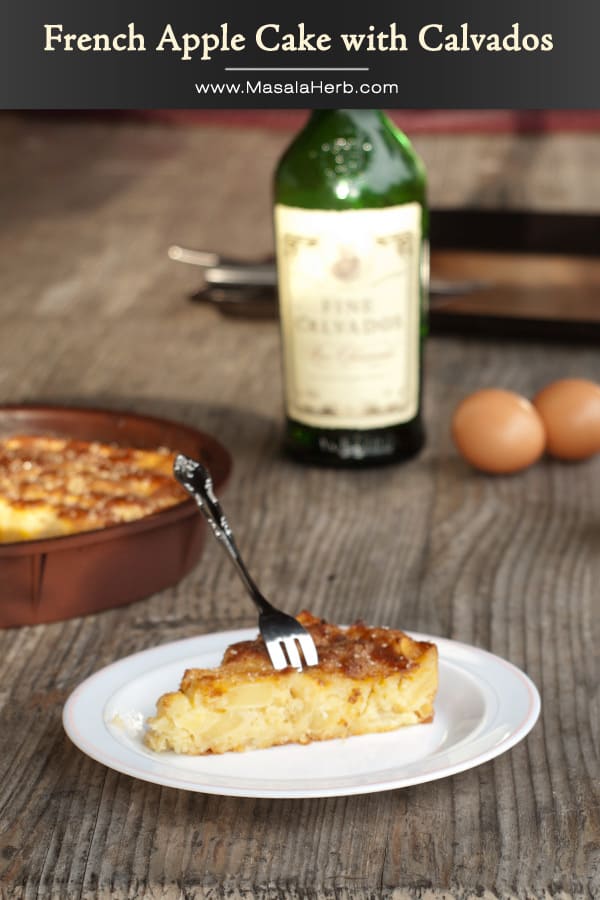 Can you remember the last time when you had a bite of a cake and it transported you in another time and space? Succulent, scrumptious, tempting, delicious, mouthwatering and absolutely necessary piece of goodness, namely this french apple cake with Calvados. You will understand what I mean after 5 minutes baking time, when the cake aroma is wrapping you around the finger, clouding your senses turning you into an utter french apple cake food-slave. And trust me you will be willingly letting yourself go for this all time favorite cake.
The french apple cake with calvados is of course a family recipe and has been frequently made in my house. My husband loves it, everybody loves it. In fact it's one of those cakes which you can make for any celebrations or occasions. Imagine presenting this cake to your friends for afternoon coffee/tea time or sell it at your kids school function! Otherwise of course I tend to just bake the french apple cake with Calvados for fun, in the middle of the week and sometimes (I solemnly confess!), in the middle of the night.
I crave the french apple cake at different times, sometimes during the day as a lovely dessert with vanilla ice cream. Because the cake is so popular with everybody, I am rather glad that this is one of those quick and easy cake recipes. You will thank me for this recipe later, it will save you time and the delicious sweetness of the cake will convince your in laws – or your difficult neighbors – to like you (if not love you and your gorgeous baking skills!)
Just prepare the batter with the egg flour and other ingredients as listed, then cut your fresh apples small, toss the apples into the batter and mix well. Butter your mold, fill in the apple batter and bake for 30 minutes to perfection. Of course I have compiled the detailed recipe further down and as usual I have added the step by step pictures. That's for those times when you are not sure if you have followed the procedures correctly. Just check on the step by step pictures and voila, a perfect french apple cake with Calvados.
French Apple Cake with Calvados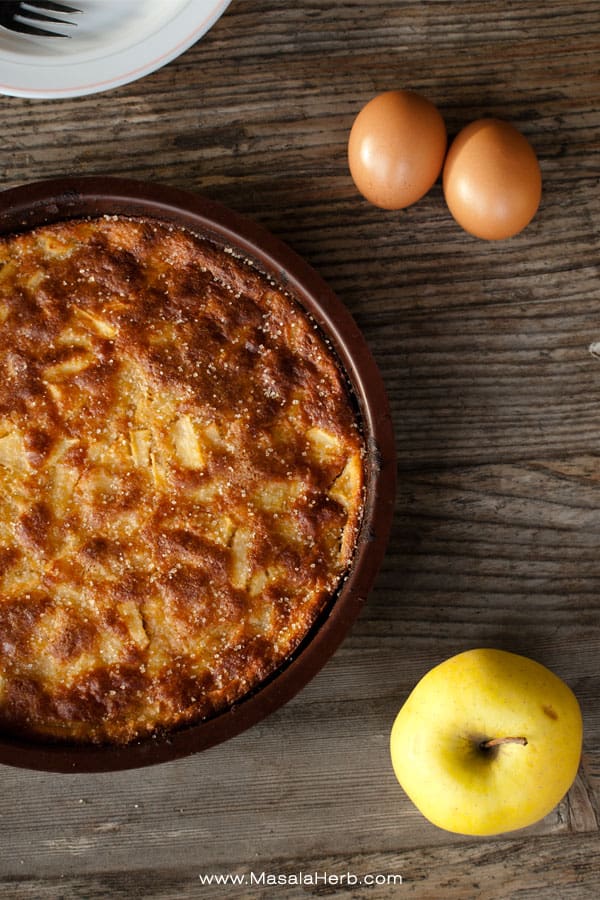 Gorgeous easy french apple cake with calvados and fresh apples. A treat for your senses. Best served with vanilla ice cream or whipped cream.
Ingredients
For the cake batter:
100 grams All-purpose Flour
100 grams Sugar
100 grams melted Butter
3 Eggs
½ packet or 3.5-4 grams Baking Powder
pinch Salt
500 grams or 4 Apples
and...
soft butter to grease the mold
2 Tablespoon Calvados
2 Tablespoon Brown Sugar (demerara)
Instructions
Preheat the oven to 180 Celsius.
In a bowl, add and combine to a smooth batter the all-purpose flour, sugar, butter, eggs, baking powder and salt.
Peel and discard the core of the apples. Cut them into smaller pieces and mix them into the cake batter.
Butter your mold well, pour the batter in and spread evenly. Pour 2 Tablespoons of Calvados over the cake batter and finish by sprinkling the brown sugar over the cake.
Bake for 30 minutes at 180 Celsius.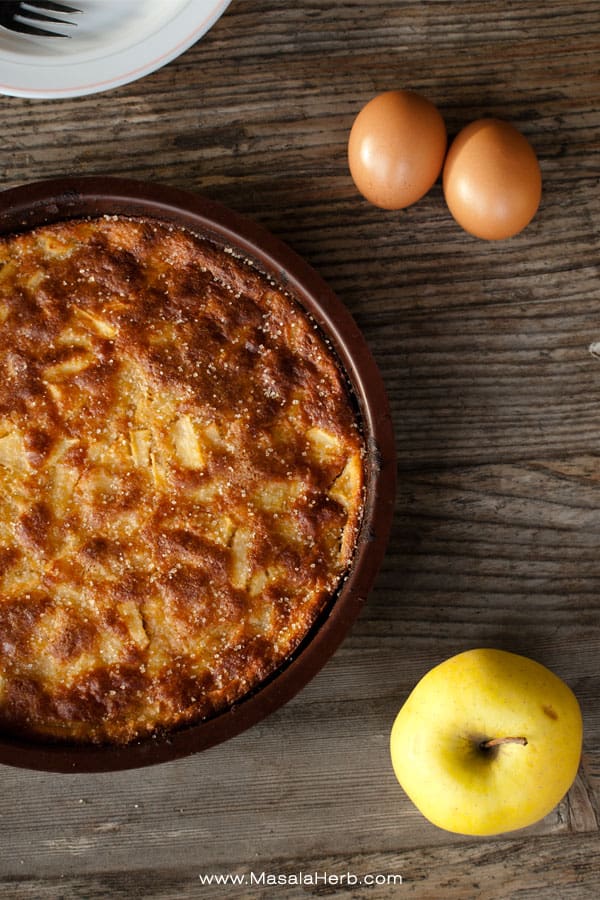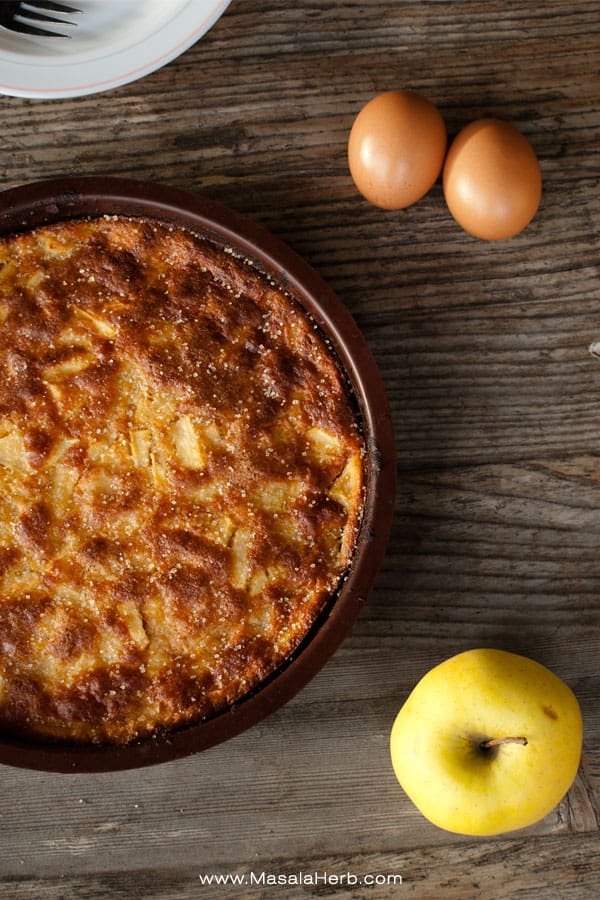 More Apple Recipes:
You might like...
The following two tabs change content below.
I am Helene, and created Masala Herb to share my food and travel journey with the whole world. You will find Asian and Western dishes here, as well as unique travel guides to inspire your day. Don't miss a post! Subscribe to the free newsletter!
Latest posts by Helene Dsouza (see all)