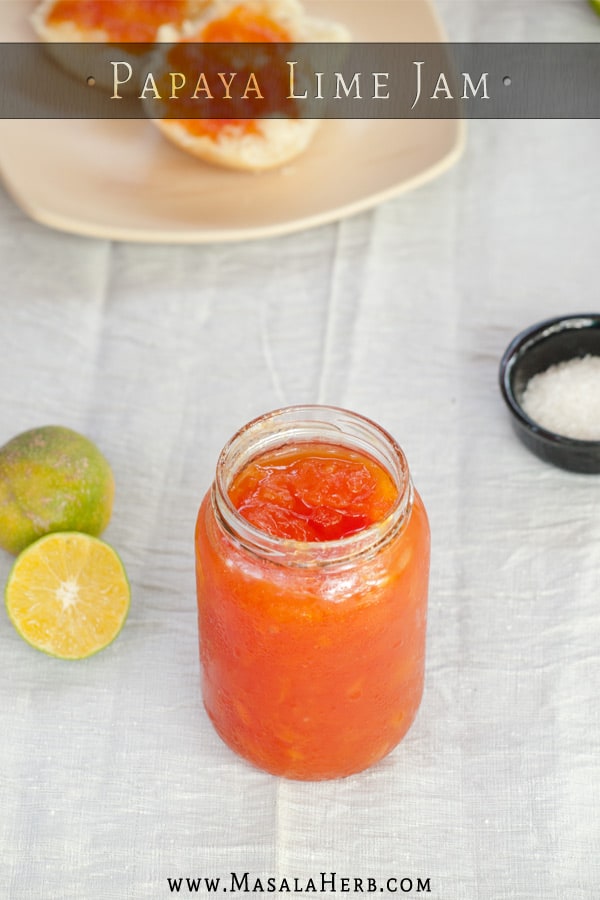 Since we have been growing a little garden with fruit trees and herbs, we have had Papaya trees giving fruits. However, we noticed something strange with the papaya trees in the past months and apparently we are not the only ones here. Our few papaya trees have been mostly growing wild. That means we ate some fruits, a few seeds were spread somewhere in the garden or some birds transported the papaya seeds into our humble paradise and boom, a small papaya tree was born. They would always grow into handsome green and fresh, 2-3 meter high trees. Some would turn into females and some into males. You can recognize that by the flowers. A female papaya tree grows flowers on the stem while the male grows flowers on branches. See picture…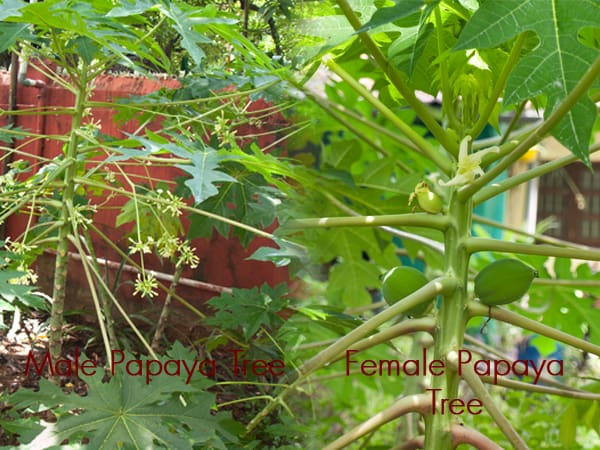 Once the female was pollinated by insects,  papaya fruits would slowly emerge. The fruits would take a few months to ripen and the tree would slowly die. The trees would slowly loose ground and fall and some of them would even be hollow. The roots would be eaten and I blame the hungry ants for that! At first we would still get 1-3 fruits from the trees before they would go down, but these days they don't even survive pollination. So it came that we are out of papaya trees in the compound because some other family members, with a green thumb, have been experiencing the same problem.
-> Get the free Masala Herb Newsletter
I have been wanting to make a good batch of papaya lime jam but we don't have any papayas growing in our garden. So, I finally decided to just buy a batch because this homemade jam recipe had to be shared, no matter if I have homegrown papayas to my disposition or not! If you are lucky enough to use local or even homegrown papayas then go ahead and try this papaya lime jam recipe. I usually don't buy papayas anymore, first of all because there are only a few exceptional recipes calling for papaya (including this delicious jam recipe!) and secondly because the commercially commonly available papayas in Goa tend to have way less flavor. The fruit quality choice is of course very important for a perfect homemade jam. That means using organic, non treated limes in this papaya and lime jam recipe is an essential because the skin is used as well to give the homemade jam some natural pectin.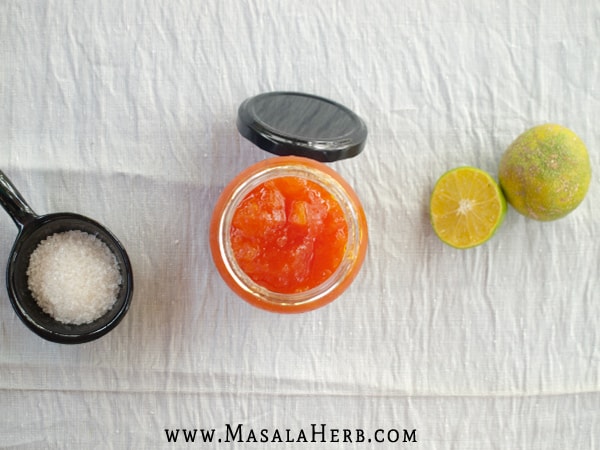 Pectin helps in preserving the jam and usually you could use pectin sugar but we don't get this in India and anyway I prefer jams with natural pectin and not the pectin sugar. Another step, to make sure that your homemade jam holds well without getting moldy, is to always work in a clean and hygienic environment. This is the most important step when making jam at home! Also, the sugar amounts help in the preservation as does the cooking and rolling boil process. At the end, just before filling your jars, make sure to sterilize your clean jars and lids in boiling hot water. Sterilizing will get rid of any naughty germs. Just before closing the lid, pour a small amount of rum into the lid, to kill remaining germs and to give your papaya lime jam a longer shelf life. I always store my jam in the fridge, simply because I live in a very humid climate and I would suggest you do the same thing, so that you can completely enjoy your homemade jam for the few months to come!
Papaya Lime Jam Recipe
Recipe type:
Jam, breakfast
Addictive fruity homemade Papaya Lime Jam Recipe. Who can resist this jam on a freshly made bread for breakfast?
Ingredients
1 kilogram Papaya pieces
600 grams Sugar (I use Sugar cane)
3 Limes
Instructions
To prepare the papaya cut into half and quarter and scrape out and discard the seeds and strings with a spoon. Cut and discard the peel as well. Cut the Papaya into one inch sized pieces.
Place the papaya pieces in a bowl and add the sugar, juice of the 3 lime and the previously washed lime skins. Mix the content, cover with a lid and keep for 12 hours or more in the fridge. Stir the content every few hours.
After the fruits have been resting, place everything into a pot and cook on low heat for about 25 minutes. Keep on stirring frequently!
Increase the heat and bring it to a rolling boil. Remove from the heat.
Test if the jam is set by dropping some jam on a cold plate. If the jam runs, it needs some more cooking time.
With a sterilized clean spoon and masher, pick out the lemon peels and mash the papaya for a short time. I like to have a few fruit bits left in my jam for some texture.
Prepare your jars and lids by sterilizing in boiling water and pour some rum into the lid. Place your jam into the jars, close and turn them upside down for a while. Store in a cool and dry place!
Dear reader, do you like to grow fruits and vegetables?
---
You might like...
The following two tabs change content below.
I am Helene, the author behind Masala Herb! My aim is to show you an incredible world full of surprises. Food, Culture and Travel are my forte and that's what I enjoy. Follow my Food and Travel adventures and learn some incredible things! Now in the beautifull Indian coastline state, Goa.
Latest posts by Helene Dsouza (see all)